Premier Porcelain Dental Veneers in Lancaster & Palmdale, CA
What are Dental Veneers?
Veneers are thin shells made of porcelain or resin composite material that cover the front surface of teeth. They are designed to change the color, shape, size, or length of a tooth.

Veneers are primarily used for cosmetic purposes and are often placed to fix teeth that are:
Discolored from excessive root canal treatments, tetracycline, fluoride, or large resin fillings
Worn down
Chipped or broken
Misaligned, uneven, or shaped irregularly
Gapped or have spaces between them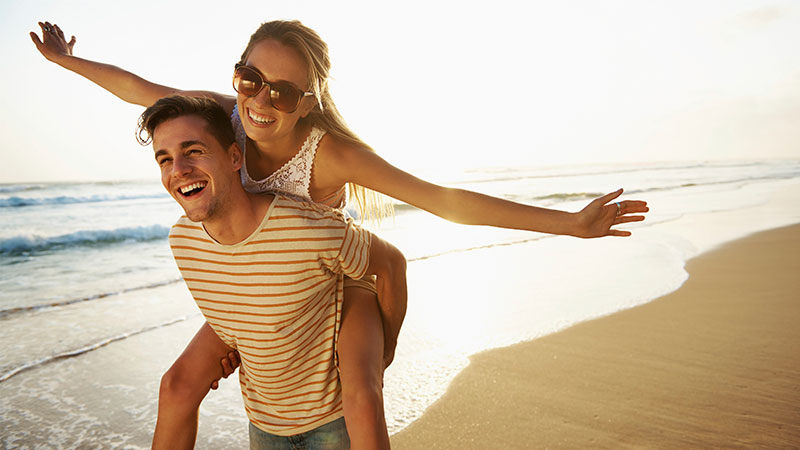 Why Dr. Stein Uses Porcelain Veneers in Lancaster, CA
Veneers made with porcelain can resist stains and mimic the light reflecting properties of natural teeth better than resin veneers. Veneers made of resin are thinner, but don't require as much of the tooth surface to be removed.
What to Expect – The Porcelain Veneers Process
Veneers typically require three trips to the dentist to finish placing them. The first appointment is a consultation and the other two are for making and applying the veneers – however this may vary from individual to individual.

During the first appointment, patients discuss the results they would like to see. The dentist examines the patient's teeth to determine whether veneers are suitable and may also take X-rays and/or impressions of the patient's mouth and teeth.

The second appointment is the preparation stage. The dentist removes a very small layer of enamel, usually about half a millimeter, before making an impression of the tooth. The model of the tooth is created at a dental laboratory to be made into a veneer, which may take up to two weeks to be constructed and returned to the dentist's office. If the veneer is expected to take a long time to make, a temporary veneer may be placed at an extra cost to the patient.

When the veneer arrives at the dentist's office, the third appointment is made to bond it to the patient's tooth. The dentist may test the fit and color of the veneer before preparing the tooth to be permanently cemented with it. The tooth is then thoroughly cleaned, polished, and etched.

The veneer is then applied to the tooth with special cement, which is activated with a light beam. After the cement hardens, the dentist will clean the area of extra cement, testing the bite, and making any needed adjustments. If necessary, the dentist may ask for a follow-up appointment to check on how the surrounding gums are accepting the veneer.